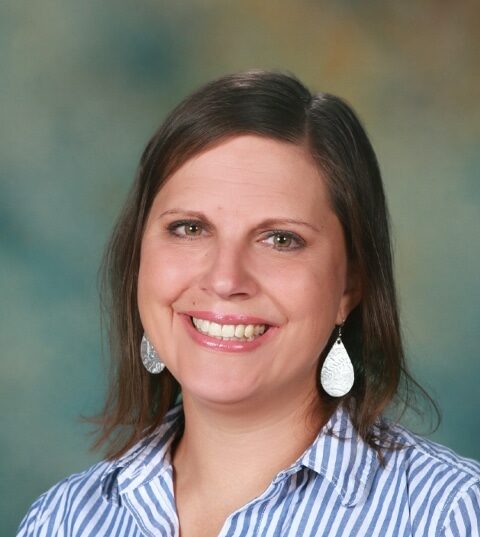 (Lee's Summit, MO) - Summit Christian Academy (SCA) is excited to announce that the Board of Education has approved a new position for the 2023-24 school year titled the Dean of Improvement, Integration and Innovation (DI3). This position will join the leadership team at the school. SCA is excited to announce that they have just hired a seasoned faculty member to fulfill this position.
"As a ministry that is committed to continuous improvement and striving for excellence in all areas, and one that recognizes that the most important factor in student achievement and success is the teacher, the Board of Education desires to expand the School Leadership Team to include a teacher coach and champion," shared SCA Head of School Mr. Chris Hahn.
After a thorough search and interview process SCA has hired SCA teacher Mrs. Kelly Montgomery for the position.
Mrs. Montgomery has a Master of Education in Educational Administration and was a National Principals Academy Fellow. Prior to beginning her ministry at SCA in 2018, Mrs. Montgomery served eight years as an Instructional Coach and Assistant Principal at Alta Vista Charter High School and KIPP Endeavor Academy.
"I believe that the strength of Summit Christian Academy lies within the teachers, mentors, and coaches that work each day with our children and families," shared Mr. Hahn. "I believe that for our teachers to care well for our children, we need to invest in and care for them. The DI3 position will be a coach and advocate for our teachers to continue striving for excellence in all that they do as we continue to fulfill our mission to inspire students to achieve their God given potential."
Summit Christian Academy (SCA) is an independent, nondenominational Christian school and is the largest private school in the Kansas City area, serving 1200 preschool-12th grade students from over 195 area churches with a college preparatory Christian education. Summit Christian Academy is fully accredited by the Association of Christian Schools International and the North Central Association and provides a college-preparatory program, along with a full range of extracurricular activities. The staff and faculty at Summit Christian Academy strive to inspire students to discover and achieve their God-given potential.
###
Want to check out Summit Christian Academy firsthand?
Schedule a personalized look at our facility.
Sign up to Receive updates and event information from SCA.