Elementary Sports
SCA is committed to a strong athletic program that helps students develop skills and abilities as well as Christ-like character and sportsmanship. Competitive sports are offered for 5th and 6th grade students. Our goal at the elementary level is to offer an opportunity for students to learn and improve in fundamental skills. SCA participates in the Suburban Christian School Conference (SCSC) at the elementary level. 
Girls' Cheer-Fall & Winter (2nd-6th)
Boys' & Girls' Cross Country-Fall (5th-6th)
Boys' Soccer-Fall (5th-6th)
Girls' Volleyball-Fall (5th-6th)
Boys' & Girls' Basketball-Winter (5th-6th)
Girls' Soccer-Spring (5th-6th)
Boys' & Girls' Track & Field-Spring (5th-6th)
Boys' Flag Football-Spring (K-6th)
Questions can be sent to Elementary Athletic Director Coach Carmen Kraus using the contact to the right.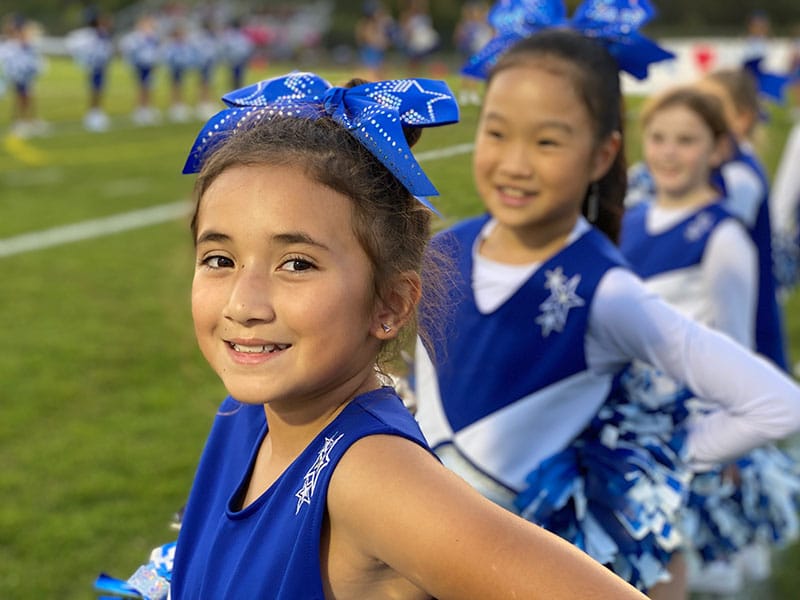 Contact Carmen Kraus
Want to check out Summit Christian Academy firsthand?
Schedule a personalized look at our facility.
Sign up to Receive updates and event information from SCA.