2023-24 Tuition and Fees for International Students
Following is the tuition and fee schedule for international students. Tuition and fees are payable in full in order for the student to attend classes. There is NO REFUND of tuition and/or fees should the student withdraw, transfer, be dismissed, or fail to attend.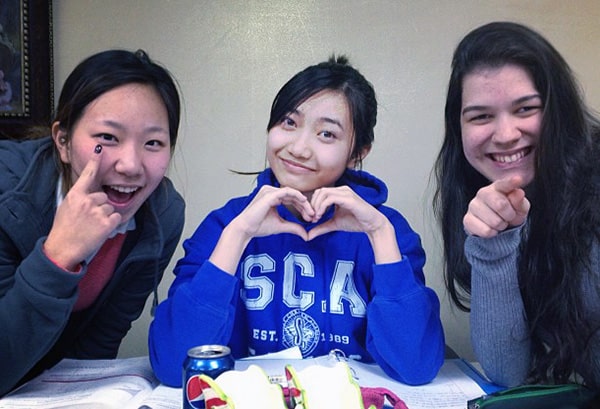 TOTAL for Junior High (Grade 8) - $27,720*
TOTAL for High School (Grades 9-12) - $29,600*
*Due upon acceptance (no later than July 1).
Includes enrollment fee, curriculum fee, medical insurance, and homestay fee.
Sending organizations may have additional fees.
Additional Fees
Depending on participation, additional fees may include, but are not limited to, the following:
Athletic Fees (vary per sport) - $100-$350
Sports pictures (optional) - $25
Yearbook (optional) - $35
Choir Apparel - $70
Ensemble Apparel - $40-$100
Senior Mission Trip - $400-$700
Classes for College Credit - $295 (approximate for 3 college credits)
Curriculum Fee for College Credit Classes - $50 per class
Lunch - $3.85 (drinks are an additional $.50-.75)
Chromebook
Each student is required to bring or purchase a Chromebook before school starts.
Medical Insurance
The SCA International Student medical coverage is through LewerMark and is a 12-month plan.
Want to check out Summit Christian Academy firsthand?
Schedule a personalized look at our facility.
Sign up to Receive updates and event information from SCA.