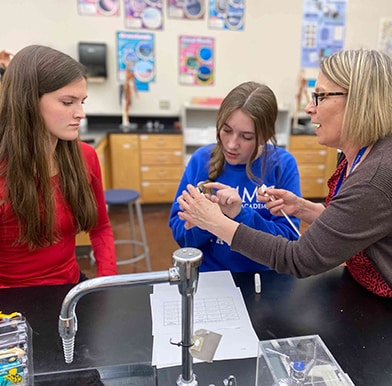 Spend The Day At SCA
Find out what it's really like to be an SCA student.
If you have a child entering 2nd - 12th grade and they would like to experience SCA, consider our "Shadow a Student" program. In this program, we match your student with an SCA student who has similar interests. Your child will have the opportunity to ask questions and get to know our teachers, our students, and our facility.
Shadowing sessions can be up for a full day for secondary level or up to a half day for elementary. Complete the form below and our team will reach out to you to set up a time for your student.