Senior High (9-12)
SCA provides such a special educational opportunity and atmosphere for our students! We provide an education for students that recognizes and honors the fact that God is at the center of all knowledge! This central focus then allows students to make sense of their learning from a Christ-centered view and grow from there. In today's society and the attacks that are being thrown at our children from the world, knowing that there is a place that still values a strong academic school while honoring God in all we do is refreshing and uplifting!
At SCA, we strive to be the best that God has created us to be. This includes our spiritual lives, academic lives, and extracurricular activities. We desire to honor God through all we do and we are able to accomplish this through partnering with our parents and community.
We desire to not just be another schooling option for families. We desire to significantly impact the lives of students for Christ in everything they do so they can go and impact the lives of all who come in contact with them!
Joe Hesman
Secondary Principal
Hours of Operation
Secondary school hours are 7:40 a.m. - 2:55 p.m., Monday through Friday. Early release for secondary (7-12th grade students) is 11:35 p.m..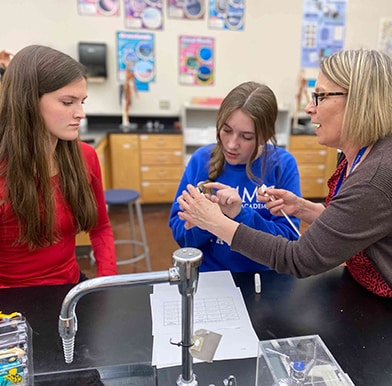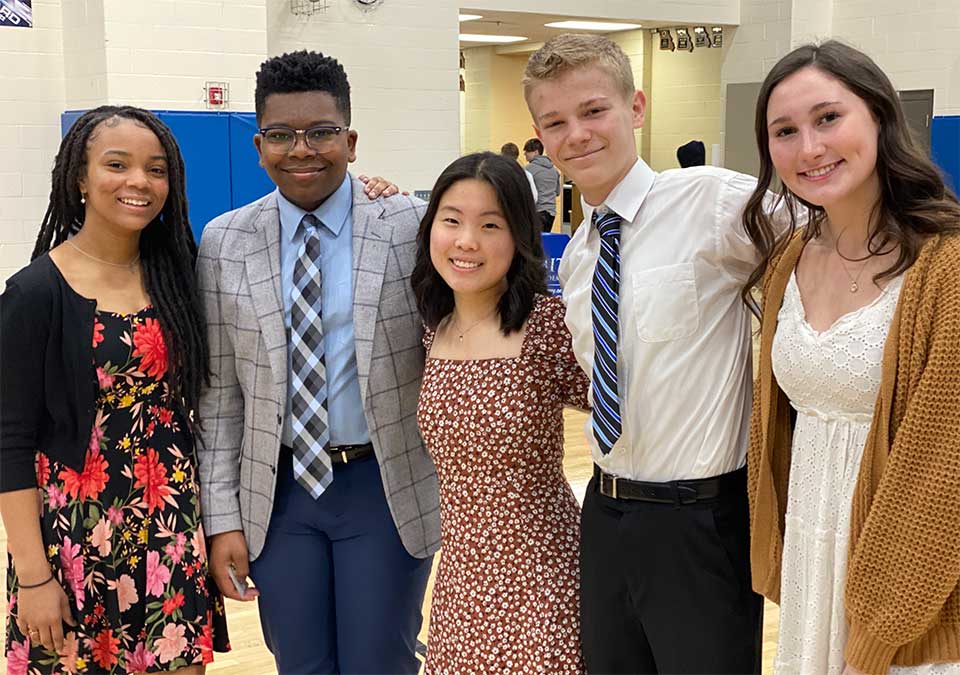 SCA Offers 94 Hours of Dual Credit 
The ability to take a class for dual credit at the high school level is considered an earned privilege for students whose attitude toward study reflects a collegiate level of maturity. In order to preserve the integrity of the collegiate environment within these classes, all students are required to meet course prerequisites and ACT/SAT guidelines of the college, carry an overall GPA of 3.0 or higher, and achieve a C or higher on the initial class exam. For a detailed description of these courses and the requirements, see the Course Description Catalog, and view the SCA Dual Credit and AP Equivalency Guide for colleges and universities around the country.
Graduation Requirements
4 units Bible
4 units English
3 units Math (4 units for honors)
3 units Science (4 units for honors)
3 units Social Studies
1 unit Fine Arts
1 unit Physical Education
9 units Electives
.5 units Speech and Debate
.5 units Personal Finance
---
29 units 
Activities Questions
What kind of sports do you have?
Who do you compete against in athletics?
Summit Christian Academy is part of the Missouri State High School Athletics and Activities Association (MSHSAA) and the Crossroads Conference. 
What other activities and clubs are offered at SCA?
SCA offers a variety of activities for students. From spiritual to service, SCA works intentionally for students to have the opportunity to explore their God given talents and abilities through SCA activities. To learn more about the activities offered, view the Senior High Activities, Student Life, and Activities/Clubs pages.
School Questions
Are you an accredited senior high school?
Yes. SCA is dually accredited by the Association of Christian Schools International (ACSI) and Cognia. SCA has the largest enrollment among accredited Christian schools in the Kansas City area.
Is attending school at SCA fun?
Yes. As a preschool - 12th grade school, SCA offers a variety of activities, sports, field trips, clubs and organizations, and fun opportunities for families and students. We are an entire campus community where preschool and elementary students attend athletic events, football games, as well as musicals and concerts. We are an entire campus community where students are part of all school assemblies and chapels. We are an entire campus community where our oldest students work to mentor and support the youngest students. In senior high, students have the opportunity to dress up for Spirit Weeks, a Homecoming Dance, as well as Junior/Senior Prom. The entire campus makes up a fun community that shepherds and supports each other. 
How many locations do you have?
Summit Christian is located on one campus with three buildings: the Elementary, the Secondary, and opening in Spring 2023, the Fieldhouse & Activities Center. The campus is located at 1450 & 1500 SW Jefferson in Lee's Summit.
Pricing Questions
How much does it cost to attend?
Tuition for students in 9-12th grade for the 2022-23 school year is $13,590 for one student. A discount is given for each additional K-12th grade student who is enrolled. See the tuition schedule.
What payment forms do you accept?
Summit Christian Academy partners with FACTS tuition management for all billing. Through FACTS you can pay by credit card, cash, and/or check.
Summit Christian Academy works through FACTS tuition management company for K-12th grade tuition assistance based on financial need. We offer a 50% discount for Covenant Church Pastors that meet qualifications (link to pastoral qualifications). Assistance is also offered based on financial need for ACE Scholarships, Folds of Glory (military discounts), as well as through the Missouri Empowerment Scholarship. 
Want to check out Summit Christian Academy firsthand?
Schedule a personalized look at our facility.
Sign up to Receive updates and event information from SCA.