School Lunch Program
Hot lunch is available Monday - Friday for $4 per lunch. Extra entrees are available for an additional $2 and extra sides/dessert for 90¢. Drinks are an additional charge and are not included in the cost of the hot lunch. Students may purchase white milk, chocolate milk, or juice for 50¢ and bottled water for 75¢. Lunch and milk prices are subject to change.
Elementary students may also purchase a sack lunch for $4 (includes ham or turkey sandwich, chips, fruit, and cookie).
Lunch items available at the secondary level only include:
Salad Bar - $4.50
Premium entrees (subs, wraps, sandwiches) - $3
Premium sides (fruit cups, yogurt parfaits, dips, meat/cheese cup) - $1.80
Each family has a lunch account. Students may pay for lunches daily or lunches may be charged to the family account. 
Please do not send any red Kool-Aid or punch to school.
Refrigeration is not available for students who choose to bring their lunch.
Monthly lunch menus are posted under Quick Resources on the My SCA web page
Volunteers
SCA could not operate without the help of our many wonderful volunteers! We have volunteer positions available as early as the first day of school in the lunch room. If you would like to volunteer in either the elementary or secondary lunchrooms, please use the contact form below.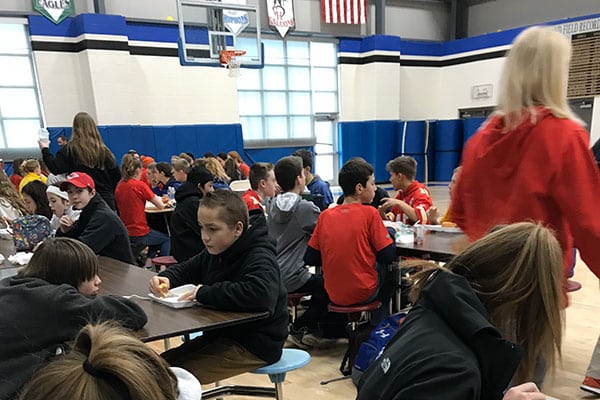 Contact Jennifer Satterfield
Want to check out Summit Christian Academy firsthand?
Schedule a personalized look at our facility.
Sign up to Receive updates and event information from SCA.