Lower Elementary (K-2)
What an exciting time Kindergarten - second grade is at Summit Christian Academy! We believe that every child is created by God for a purpose. Our desire is to partner with you to inspire your children to reach their God-given potential. We understand that you are entrusting us with your most precious gift, and we do not take that lightly. 
Our lower elementary students in kindergarten through second grade are part of an academic environment that continues to foster their love of learning through academic programs and social activities that are age-appropriate to meet and exceed their needs. The SCA Bible curriculum includes a weekly Chapel experience that promotes core values of Christ-centered, cultivating community, pursuing grace and truth, excellence in learning, spiritual growth and igniting leadership. 
SCA students learn about the importance of serving their community by participating in service day opportunities and service opportunities within the classroom. The students develop a sense of diverse cultures through the SCA International program, as well as themed activities, classroom guest speakers and Field Trips.
Charissa Sanders
Early Education & Lower Elementary Principal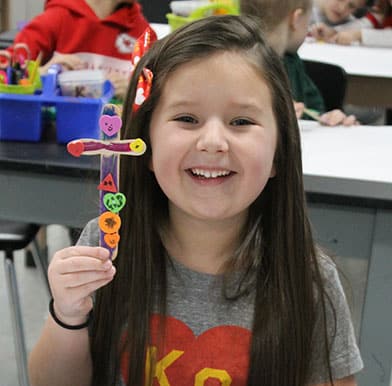 Hours of Operation
Elementary school hours are 8:15 a.m. - 3:15 p.m., Monday through Friday.
Early release for Elementary is 12 p.m.
Summit Christian Academy Philosophy of Education
We consider it a privilege to have the opportunity to partner with parents in raising children to be godly men and women. We provide a secure nurturing environment for students to learn, grow and discover their potential. Your child will spend the day with someone who sincerely cares about his or her success.
Our teachers are committed to instilling within our students a knowledge of their purpose in Christ. This commitment is realized through a highly academic program built on a biblical foundation and extracurricular activities that emphasize growing in Christian character.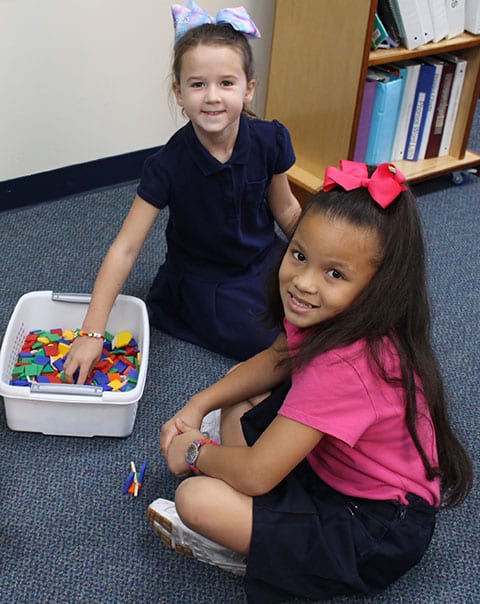 Elementary Foundations and Frameworks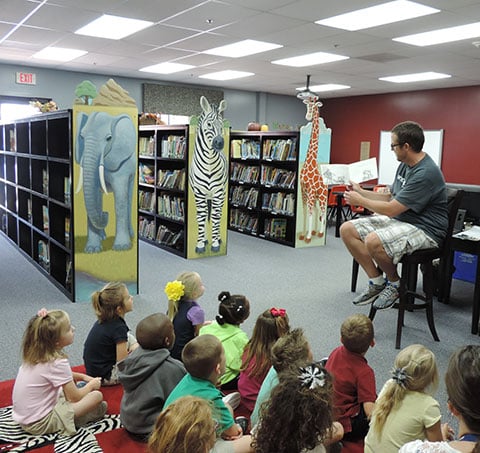 Foundations and Frameworks is included in the curriculum beginning in 2nd grade and continuing through 6th. To learn more about K-2nd Grade Curriculum, please view the Lower Elementary Curriculum page.
School Questions
Are you an accredited school?
Yes. SCA is dually accredited by the Association of Christian Schools International (ACSI) and Cognia. SCA has the largest enrollment among accredited Christian schools in the Kansas City area.
Is attending school at SCA fun?
As a Preschool - 12th grade school, SCA offers a variety of activities, sports, field trips, clubs and organizations, and fun opportunities for families and students. We are an entire campus community where preschool and elementary students attend athletic events and football games, as well as musicals and concerts. We are an entire campus community where students are part of all school assemblies and chapels. We are an entire campus community where our oldest students work to mentor and support the youngest students. All encapsulating a shepherding and fun environment for ALL students. 
How many locations do you have?
Summit Christian is located on one campus with three buildings: the Elementary, the Secondary, and opening in Spring 2023, the Fieldhouse & Activities Center. The campus is located at 1450 & 1500 SW Jefferson in Lee's Summit.
Activities Questions
Can my kid play sports there?
The Summit Christian Academy Lower Elementary does not have athletic offerings with the exception of All-Star Cheer which begins in second grade; however, does teach a wide variety of sports through the Physical Education class. SCA Athletics begins in fifth grade. 
Our ultimate goal is to encourage our lower elementary students to remain physically active and learn developmental skills through recess and PE. 
What kind of sports do you have?
Starting in second grade, SCA girls can participate in the All-Star Cheer program. We do not offer any further athletic opportunities through the school; however, we do teach students about many sports through PE.
Yes. Art is one of the subjects taught at SCA starting in Kindergarten. Students will attend Art once per week and will develop a portfolio of paintings, drawings, and sculpture they will share with parents periodically throughout the school year. 
Pricing Questions
How much does it cost to attend?
Cost for students in K-2nd grade for the 2022-23 school year is $11,160 for one student. A discount is given for each additional K-12th grade student who is enrolled. See the tuition schedule.
What payment forms do you accept?
Summit Christian Academy partners with FACTS tuition management for all billing. Through FACTS you can pay by credit card, cash, and/or check.
Summit Christian Academy works through FACTS tuition management company for K-12th grade tuition assistance based on financial need. We offer a 50% discount for Covenant Church Pastors that meet qualifications (link to pastoral qualifications). Assistance is also offered based on financial need for ACE Scholarships, Folds of Glory (military discounts), as well as through the Missouri Empowerment Scholarship. 
Want to check out Summit Christian Academy firsthand?
Schedule a personalized look at our facility.
Sign up to Receive updates and event information from SCA.