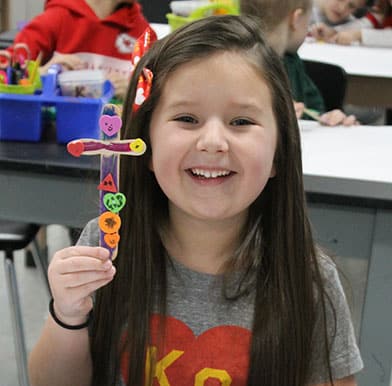 K-2 Activities
At SCA, we provide activities that allow students to use their God-given abilities to help them develop mentally, emotionally, socially, spiritually, and physically. Uncompromising precepts of Christianity and stellar academic standards are priorities at SCA. Elementary students enjoy a wide variety of extracurricular student activities including:
All-Star Cheer (beginning in grade 2)
Awards Assemblies
Class Parties
Drop Everything and Read Day (D.E.A.R.)
Field Day
Field Trips (minimum of three academic trips)
Kindergarten Graduation
Music Programs
Service Days
Virtuosity! Music Lessons (beginning in K)


Want to check out Summit Christian Academy firsthand?
Schedule a personalized look at our facility.
Sign up to Receive updates and event information from SCA.