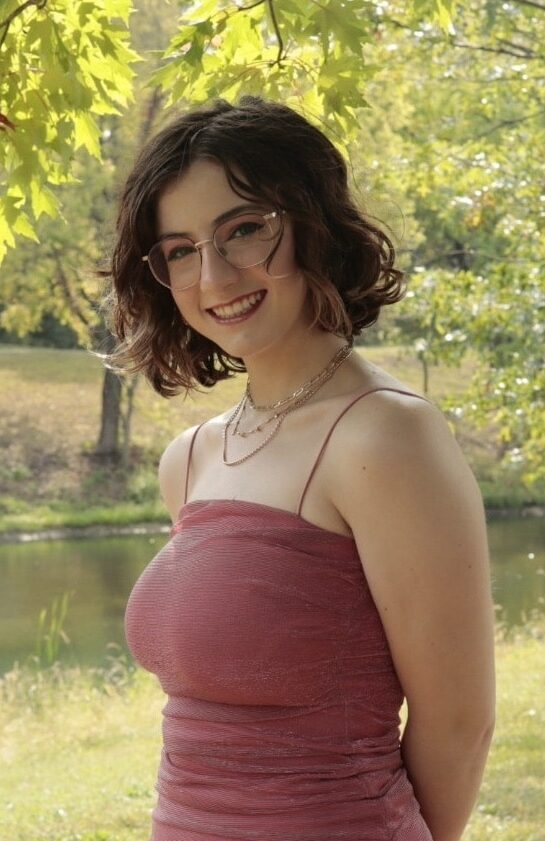 Summit Christian Academy (SCA) is pleased to announce that Senior Anna Hammond has been recognized as a National Merit Scholar semifinalist. Anna will have the opportunity to continue in the competition for one of approximately 7,140 National Merit Scholarships worth nearly $28 million to be offered next spring.

Semifinalists come from the top 3-4% of students taking the test, making Anna one of approximately 16,000 semifinalists throughout the United States.
National Merit Scholars semifinalists must have an outstanding academic record throughout high school, be endorsed and recommended by a high school official, write an essay, and earn SAT or ACT scores that confirm the student's earlier performance on the qualifying test.
Anna is active in SCA Concert Chorale, Student Council, Spiritual Climate Committee, and is the Historian of National Honor Society. Anna is a peer-tutor Writing Fellow, Small Group leader, Scholar Bowl champion, is the Interact Club President, and was a staff member at Missouri Leadership Seminar. In addition, Anna recently received the distinguished Seal of Biliteracy in Spanish.

Summit Christian Academy (SCA) is an independent, non-denominational Christian school serving over 1230 preschool-12th grade students from over 195 area churches with a college preparatory Christian education. Summit Christian Academy is fully accredited by the Association of Christian Schools International and the North Central Association and provides a college-preparatory program, along with a full range of extracurricular activities. The staff and faculty at Summit Christian Academy strive to inspire students to discover and achieve their God-given potential.
###
Want to check out Summit Christian Academy firsthand?
Schedule a personalized look at our facility.
Sign up to Receive updates and event information from SCA.