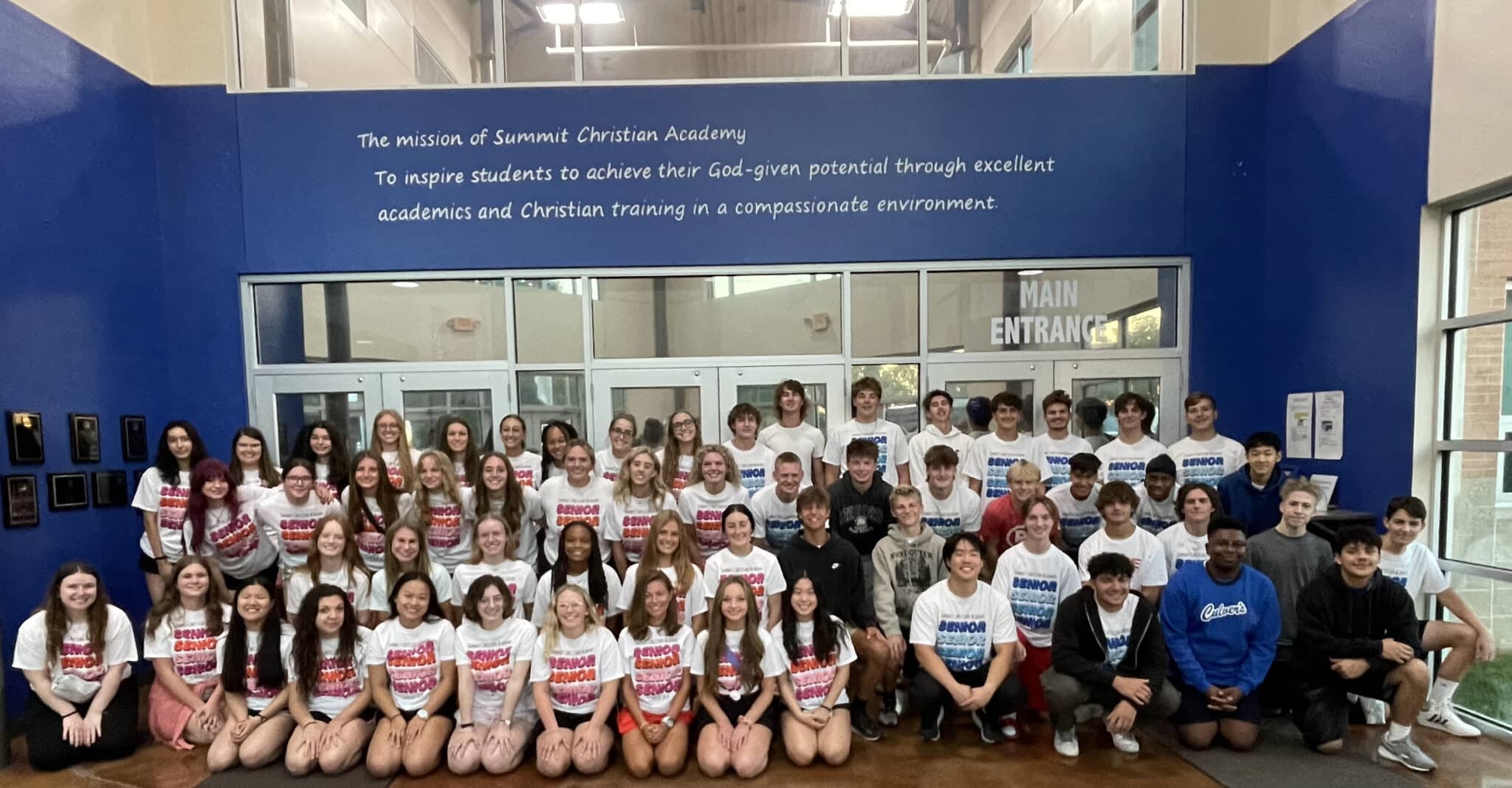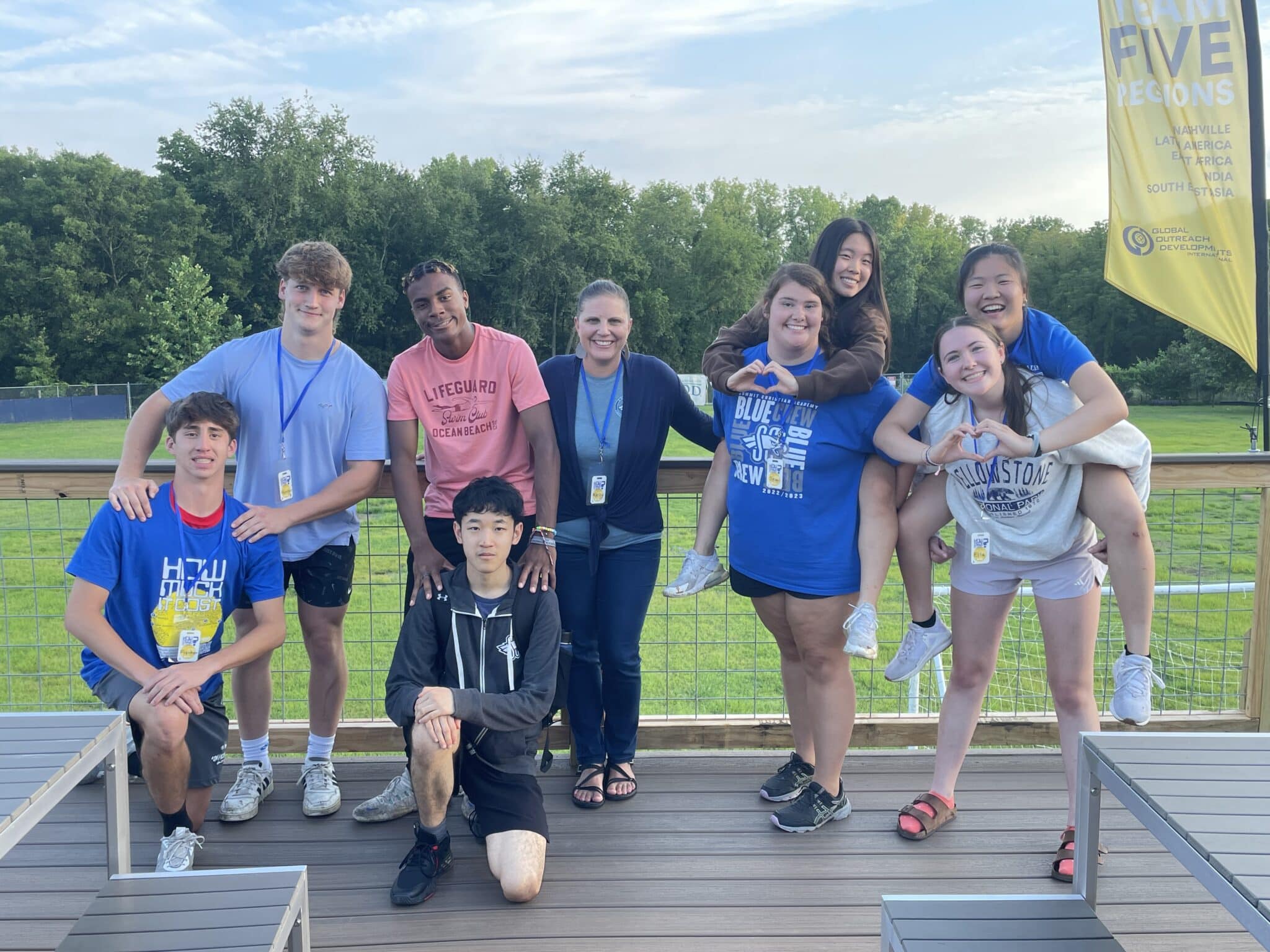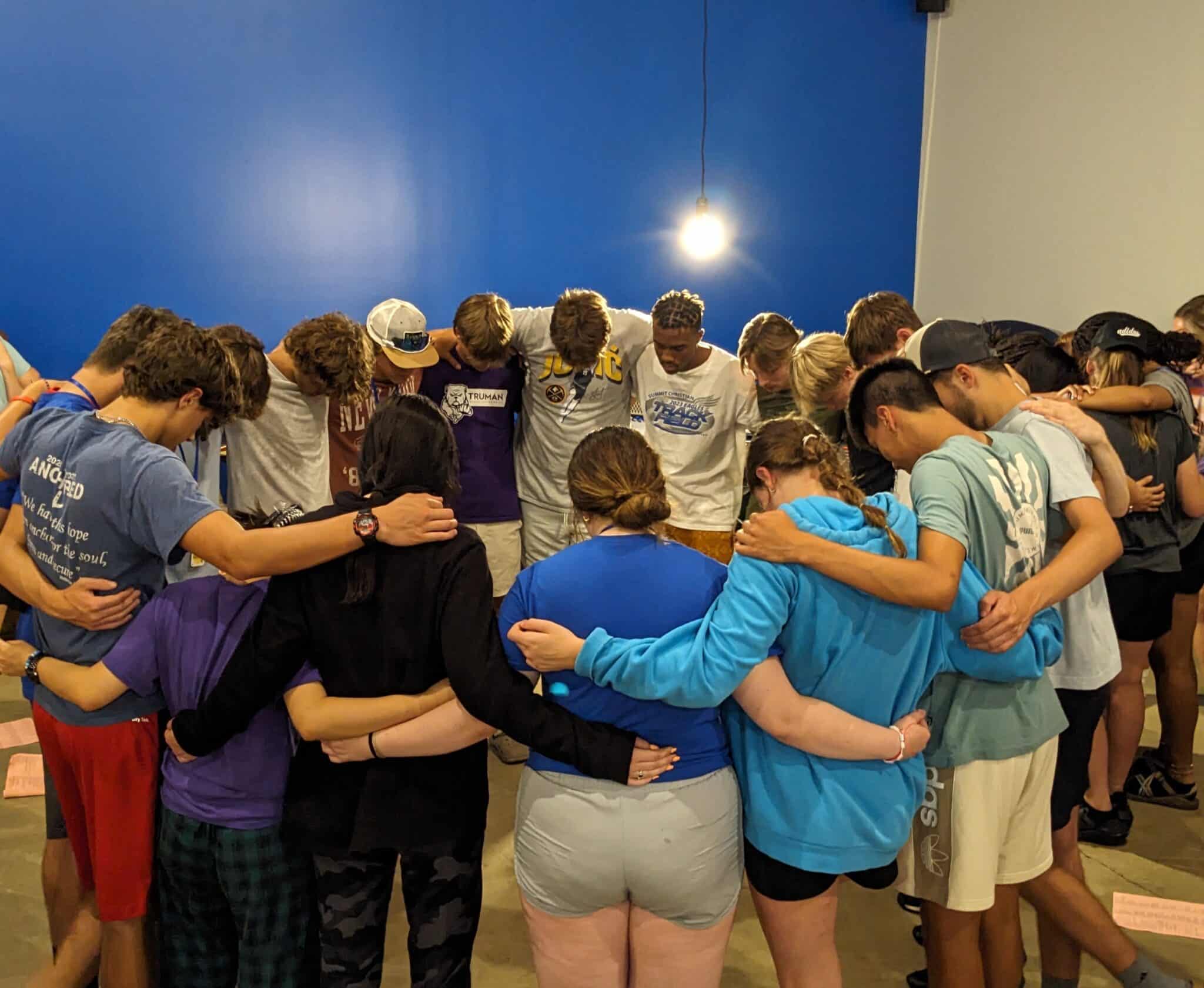 (Lee's Summit) – The Summit Christian Academy (SCA) Class of 2024 spent the final days of their summer vacation away from home and serving on the senior mission trip in Nashville, Tennessee. The SCA Senior Mission Trip is a long-standing tradition at SCA and this was the 20th year that the SCA senior class has served. As seniors prepare to go beyond the campus of SCA after graduation, the SCA senior mission trip is an opportunity to build class leadership, unity, spiritual and personal leadership, and help a community in need. 
Partnering with Students Living A Mission (SLAM), a part of Global Outreach Development International, the 64 Seniors were the biggest single group of the summer for the organization.  Seniors were able to divide into multiple, intentional small groups and therefore impact several different people groups and/or organizations in Nashville each day. SLAM mobilizes students to live a mission in imitation of Jesus Christ by serving the poor and underprivileged through community service, focusing specifically on caring for the children, elderly, and newcomers to the growing Nashville community. SCA seniors spent their days partnering with refugees and immigrants, widows and elderly, and local non-profits.

In addition, the students grew closer to God and each other through nightly worship, small groups, and study of the book of John, with a focus on John 15:13, "Greater love has no one than this: to lay down one's life for one's friends."
"I still remember how well the seniors led the school when I was in 7th grade," shared SCA Senior Will Bisbee. "As a senior class, we have so much more impact than we realize because everyone is looking at us. This is an opportunity for us to come together and say how we are going to lead our school. We are going to show the underclassmen and the school what it's like to truly lean into God and each other as a lifestyle."

"I am so impressed with the Class of 2024," shared SCA Secondary Principal Joe Hesman. "64 of the 69 students attended the senior mission trip. Watching them grow closer to God and to each other through helping others and intentional conversations with each other was such a blessing! I am excited to see who they decide to be as a Class! I have no doubt that God will meet with them and use them well this year!"

The seniors finished their service week with a day of fun at the Nashville Zoo and Gaylord Opryland.
Want to check out Summit Christian Academy firsthand?
Schedule a personalized look at our facility.
Sign up to Receive updates and event information from SCA.