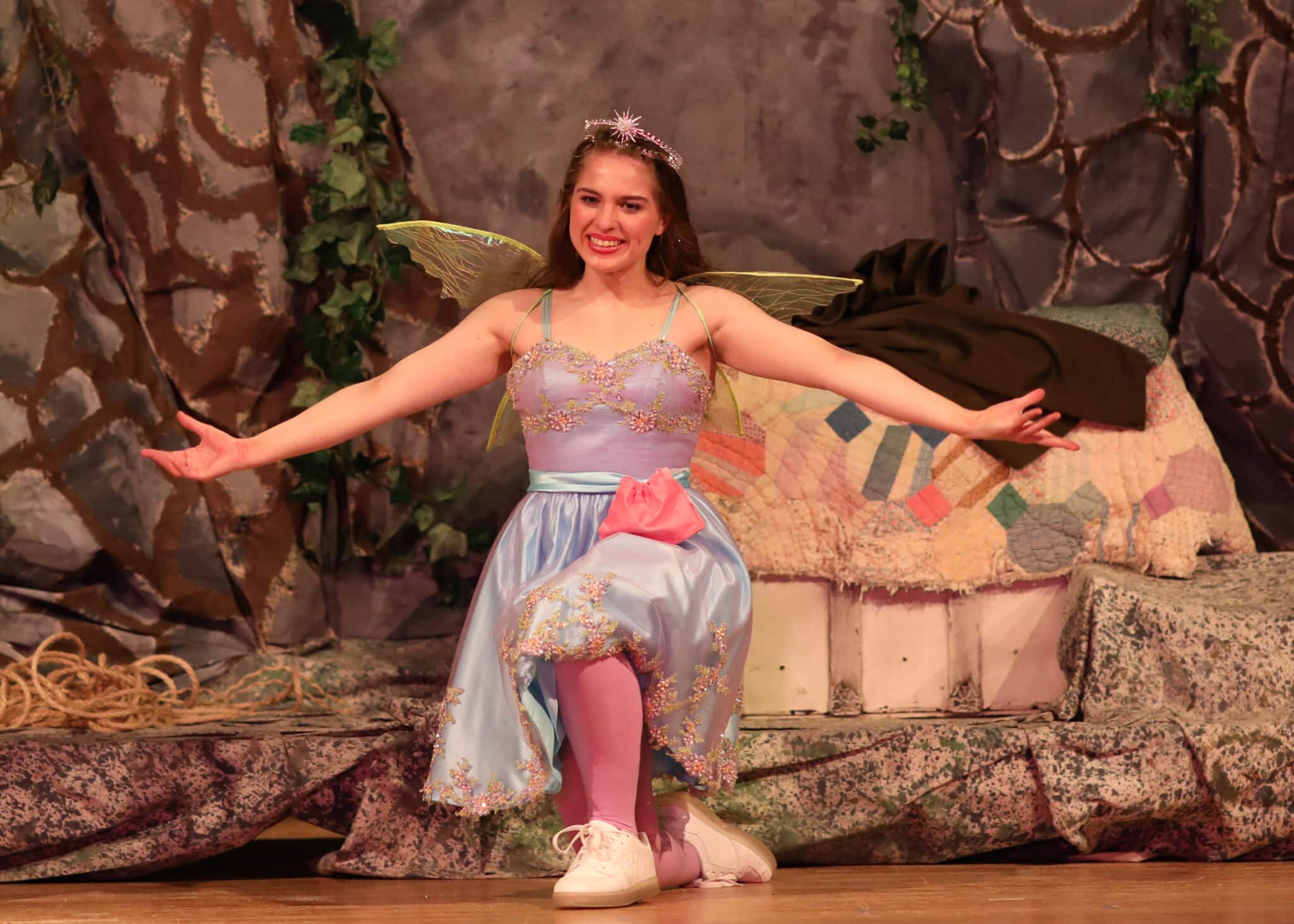 (Lee's Summit) – Summit Christian Academy (SCA) is pleased to announce that senior Olivia Truesdale was recently awarded a Cappie for her performance in a supporting female role as Tinkerbell in the SCA Theatre production of Peter Pan by the Kansas City Cappies.
"Olivia is a formidable actress, comedian, and writer. She topped off her senior year with a much-deserved recognition: The Cappies Award for a Supporting Actor in a Female Role in a Play," shared SCA Theatre Director Mrs. Nancy Horine. "With a wave of her wand, and a flash of pixie dust, Olivia embodied the effervescent role of Tinkerbell in Peter Pan. Olivia won a Cappie Award without speaking a word, yet we knew exactly what Tinkerbell was thinking by her sparkling expressions, and spectacular delivery."
The Kansas City Cappies works with high school theatre students all over the metropolitan area. The season culminates with a grand Gala event, with performances from the top ranked plays and musicals from the season, and awards given for the best performers, technicians, and writers of the year. SCA Theatre is a member of the KC Cappies as well as the International Thespian Society.
Summit Christian Academy (SCA) is an independent, nondenominational Christian school serving over 1200 preschool-12th grade students from over 195 area churches with a college preparatory Christian education. Summit Christian Academy is fully accredited by the Association of Christian Schools International and the Cognia and provides a college-preparatory program, along with a full range of extracurricular activities. The staff and faculty at Summit Christian Academy strive to inspire students to discover and achieve their God-given potential.
###
Want to check out Summit Christian Academy firsthand?
Schedule a personalized look at our facility.
Sign up to Receive updates and event information from SCA.