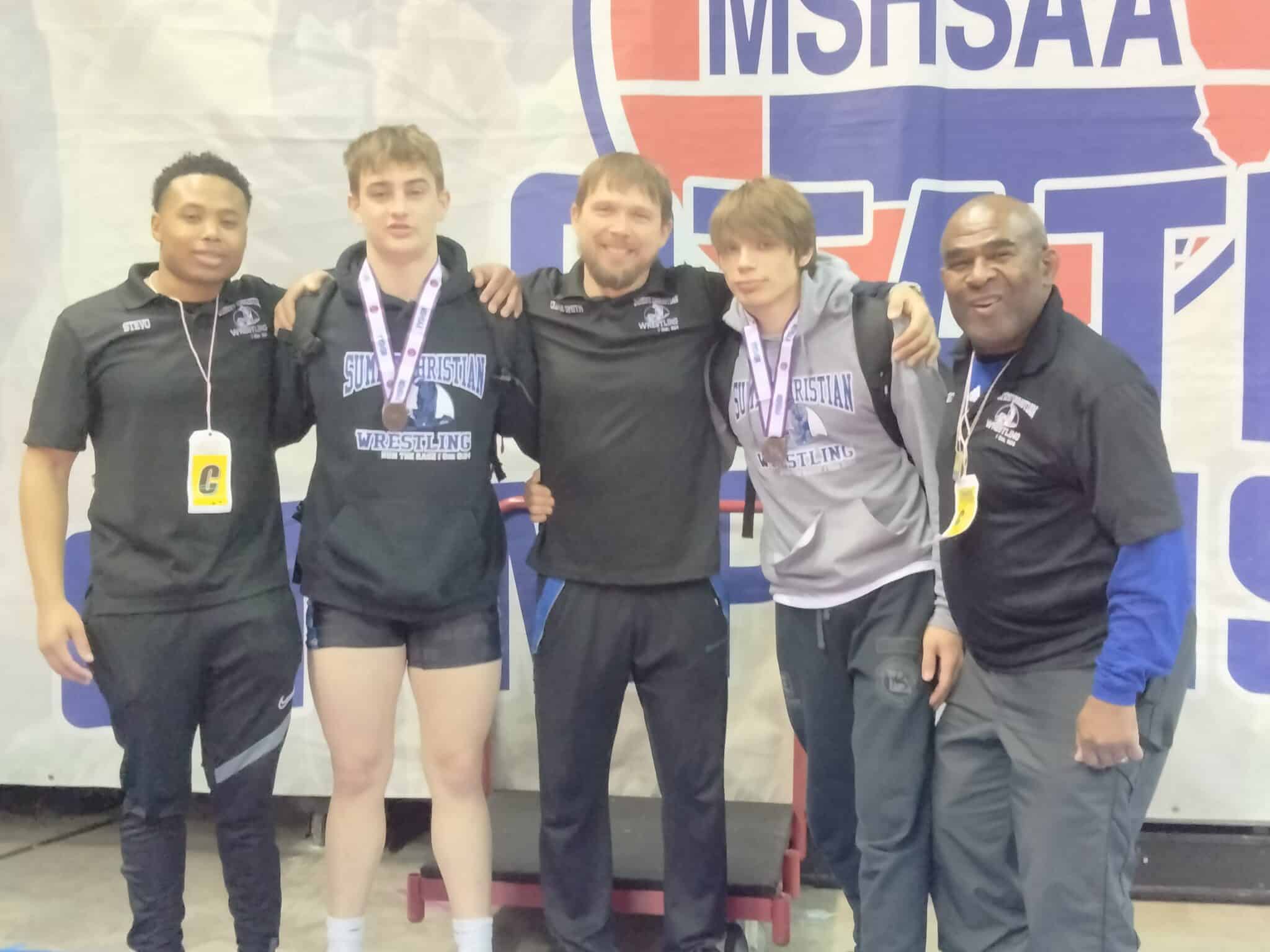 (Lee's Summit, MO) – Three athletes from the Summit Christian Academy wrestling program qualified to compete in the Class 1 State tournament at the University of Missouri on February 22 & 23. Of the three, two earned All-State honors including senior Jeramiah Smith with a 2nd place finish in the 157 lb weight class and junior Josh Newton with a 4th place finish in the 175 lb weight class.
Jeramiah Smith competed through the bracket quickly by pinning the first three wrestlers. In his semi-final match, Smith pinned defending state champion Kyden Wilkerson from Centralia who was ranked first in the state and hadn't lost a match in two seasons. In the final match, Smith fell to #2 ranked wrestler Elijah Sanders from Richmond whom he had pinned earlier in the season at the Lathrop Invitational. Smith ends his senior season 48-4 with 366 takedowns, a Missouri top five record, and 41 spladles 
John Newton fought through the 175 lb weight class to earn a 4th place medal. He lost to the eventual state champion Devan Parn from Brookfield in the quarterfinals but came back strong in wrestle-backs to earn a spot on the awards podium. Newton finished the season with a 43-7 record, 116 takedowns, and 12 spladles.
Sophomore Ben Winters drew the eventual state champion Seth Hasekamp from Centralia in his first match. He then lost an intense 2-0 match in wrestle back against Espn Reed of Valle Catholic. Winters finished his season with a 35-13 record and 62 takedowns.
Want to check out Summit Christian Academy firsthand?
Schedule a personalized look at our facility.
Sign up to Receive updates and event information from SCA.