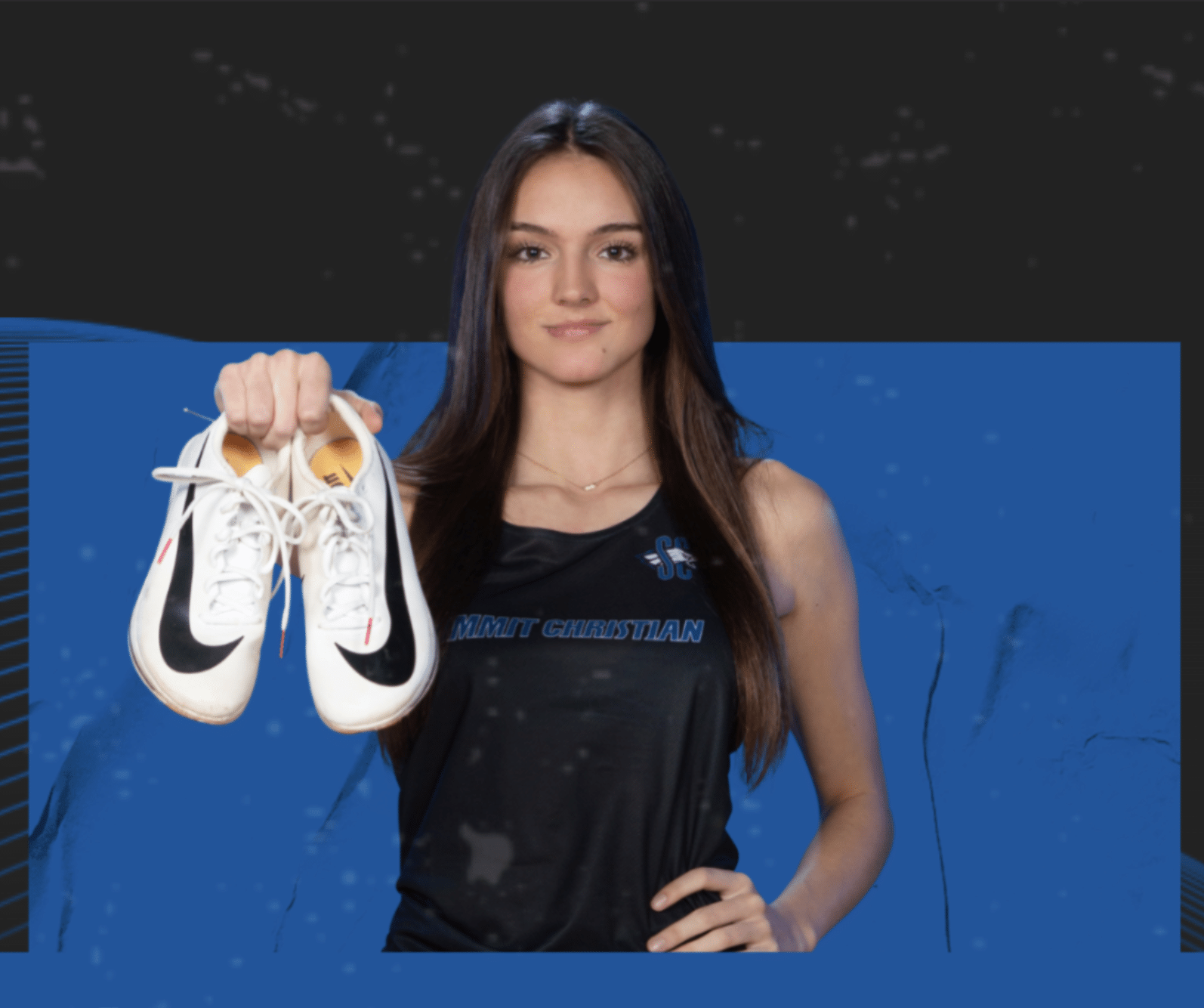 (Lee's Summit, MO) – Summit Christian Academy (SCA) Eagles varsity girls' track and field senior athlete April Phillips recently made Missouri Class 3 history by being the first athlete to win three state titles in the three jumping events in a single year.
At the Class 3 State Track & Field tournament at Adkins Stadium in Jefferson City, Phillips was the state champion in Long Jump, Triple Jump, and High Jump. She jumped 5.56m (18' 3") in the long jump, 11.45m (37' 6¾") in the triple jump, and 5.56m (5' 3¾") in the high jump to bring home the gold medal in all three jumping events.
"April had a great state meet!" shares SCA Varsity Head Track & Field coach Rick McGregor. "She was poised and ready for tough competition. Her most exciting event was the triple jump where she made the finals but was trailing going into the last jump. When she landed in the pit after her last attempt, it was clear she had saved her best jump for last as she moved into 1st place. Her most dominant performance came with the high jump event where she has been so consistent all season. Having placed 1st in the high jump throughout the regular season, including the prestigious KU Relays, she was undefeated going into the event at state. April's win in the high jump finished her run with three total gold medals. She is a strong competitor, takes each competition seriously, and is one of the hardest working athletes I have ever seen. It all paid off at the end of the season!"
Phillips has signed to compete on the Evangel University Valor track & field team next year.
Summit Christian Academy (SCA) is an independent, nondenominational Christian school serving over 1200 preschool through high school students. Established in 1989, the school has distinguished itself as a leader in private Christian education in the Midwest region. SCA is located on a 36-acre campus and is a member of the Missouri State High School Activities Association (MSHSAA).
###
Want to check out Summit Christian Academy firsthand?
Schedule a personalized look at our facility.
Sign up to Receive updates and event information from SCA.