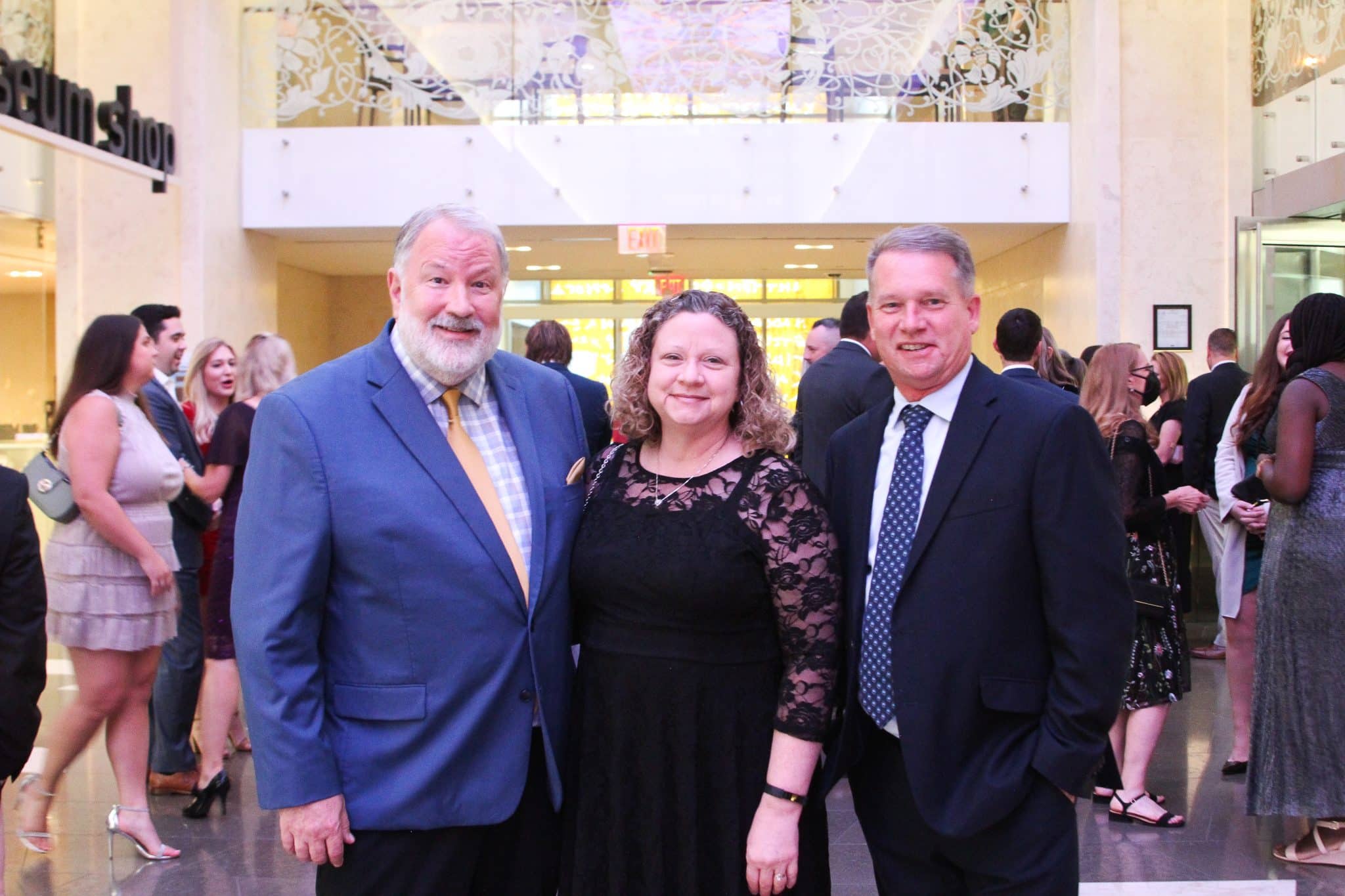 On Saturday, September 24, SCA history teacher Greg Finch was honored at The Herzog Foundation Excellence in Christian Education Awards Gala in Washington, D.C. where he will hear his name called as one of 10 Christian Teachers of the Year for 2022!
by SCA Head of School Mr. Chris Hahn
Mr. Finch was featured in the Herzog Foundation's online Lion publication this month and was quoted as saying, "An effective teacher must, first and foremost, acknowledge the Source of all learning.  I drench every lesson in God's Word and prayer."
Mr. Finch identified his passion for history in college and earned multiple degrees in it.  He had not yet, however, found his calling.  In 2001 when attending an event at his daughter's school – Summit Christian Academy – he heard an announcement that the school was looking for qualified, God-fearing history teachers for the new high school program.  A bell went off and soon after he applied and was hired to teach history.  Now in his 22nd year at SCA, Mr. Finch is highly regarded and greatly respected by his peers and especially by the thousands of students he has inspired.
"It was a great pleasure watching Greg bring history to life in his classrooms over the years and witness the amazing impact on us students. He lived his calling every day," commented Linda Harrelson, SCA Head of School from 1999-2021.
SCA Head of School Chris Hahn, said of Mr. Finch, "Greg is a life-long learner, an exceptional teacher, and a teacher of teachers.  He is Christ-centered, student-centered, and servant-hearted.  SCA has been incredibly blessed to have him as part of our learning community for so many years.  The number of students whose lives he has touched is indeed very long."
In addition to the Herzog Foundation award, Mr. Finch was named Summit Christian Academy Teacher of the Year in spring 2019, Great Plains Alliance of Christian School Teacher of the Year in fall 2019, and Daughters of the American Republic 2022 Outstanding American History Teacher.
These many awards are well-earned and an honor to Mr. Finch, but his favorite award may be from a recent SCA graduate who was asked at his Massachusetts Institute of Technology orientation to name his most influential teacher.  While not a math, computer, or science teacher, Sam listed Mr. Finch because he is the one who best gave him context for his life and purpose. Mr. Finch's mission was most definitely accomplished!
It is an HONOR to serve alongside the amazing team God has put into place at Summit Christian Academy! As each teacher fulfills THEIR calling and seek to inspire our children to find what God has called them to be! It truly is AN HONOR!
Want to check out Summit Christian Academy firsthand?
Schedule a personalized look at our facility.
Sign up to Receive updates and event information from SCA.