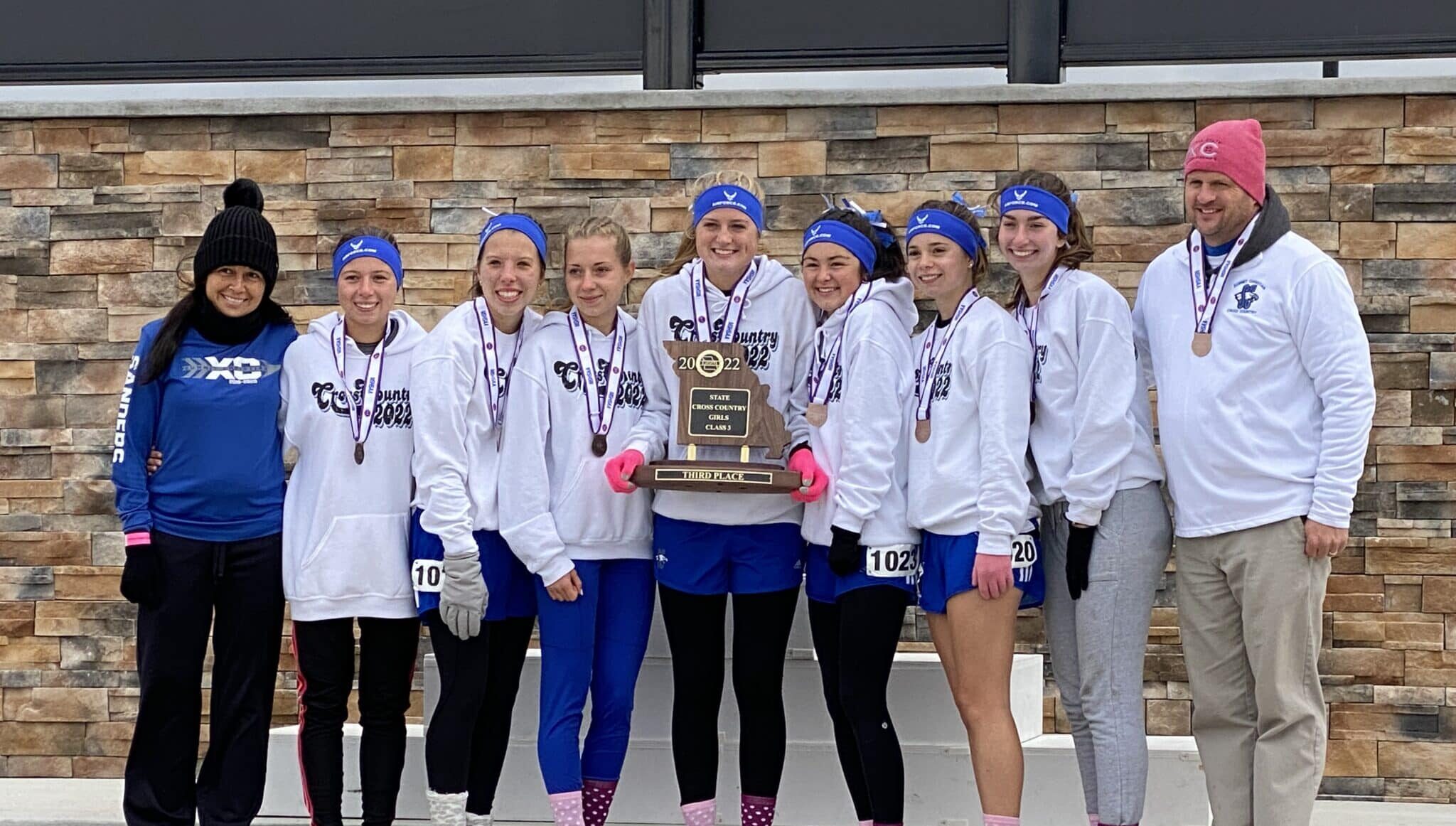 The Summit Christian Academy Eagles varsity girls' cross country team finished their postseason run at the state meet on Saturday, November 5 after winning the Class 3 District 4 title the week before.
The team finished third overall in Class 3 after being bumped up from Class 2, where they placed second in 2021.
The team combined score was 167 following St. Charles West High School with 74 points to earn a first place finish and Centralia High School with 137 points to place second.
"I am really proud of how our girls team finished the season! All seven girls have been solid all year and they are a great team on and off the course," shared Varsity Cross Country Head Coach Rick McGregor. "They are more than just teammates, they are also close friends and enjoy so much of their lives together. After a close district race, I wasn't sure they could finish in the top four at the state meet. It was a cold, windy, and wet day but they were ready and determined to be their very best. All year we have talked about finishing the course and being a fighter until the very end. They kept fighting until they crossed the finish line at the state championship at Gans Creek. They have been so consistent all year and Saturday was no exception. Our team battled through the cold and rainy conditions to get to the trophy stand and cheer, 'God is good!' This was really big for our team. Last year we finished second in Class 2 and we knew we were going to get bumped to Class 3. These girls stepped up their game. Our team was just as competitive with the bigger Class 3 schools, and I am proud of how they finished."
Want to check out Summit Christian Academy firsthand?
Schedule a personalized look at our facility.
Sign up to Receive updates and event information from SCA.