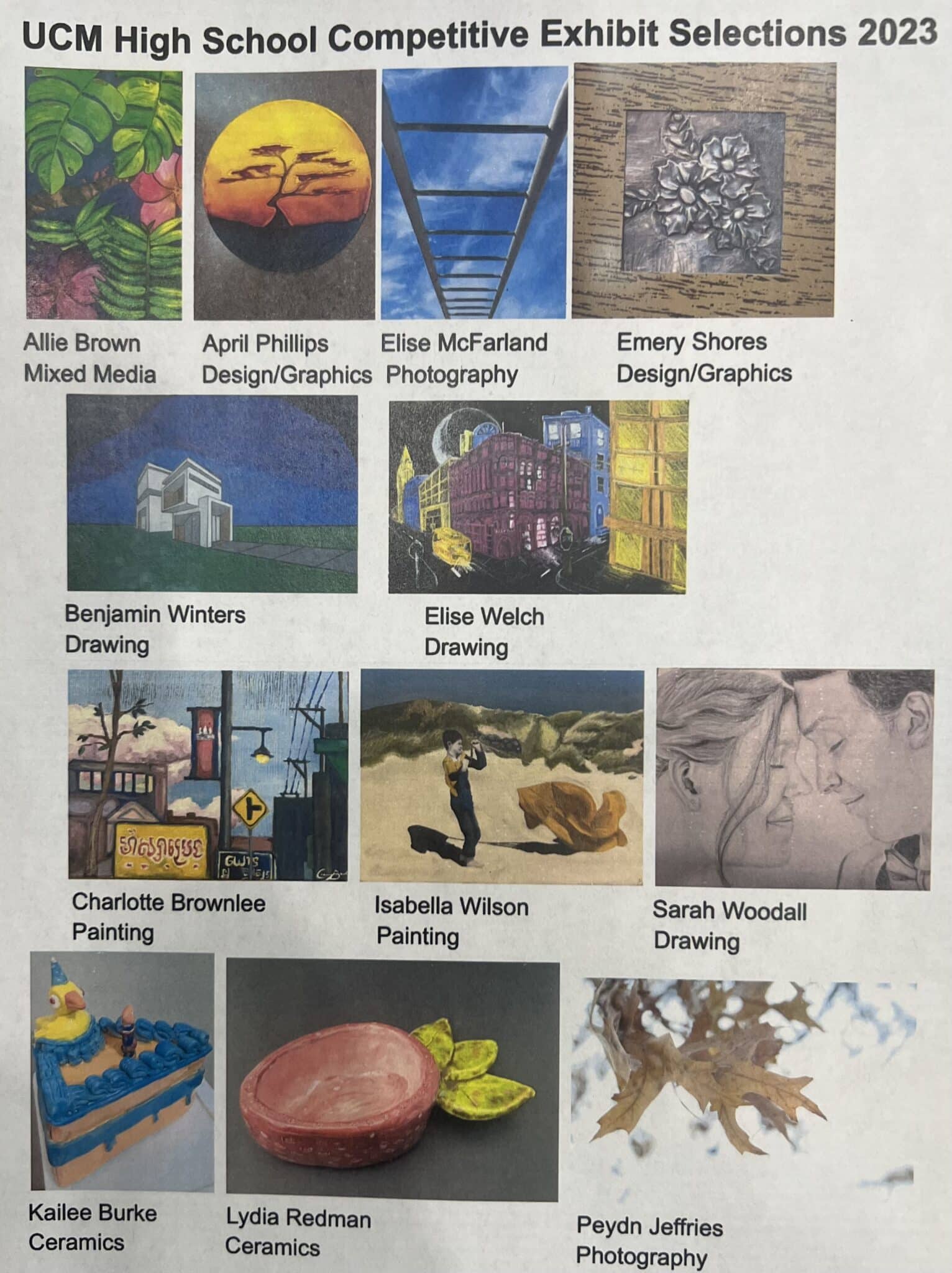 Summit Christian Academy (SCA) is pleased to announce that freshman Kailee Burke, sophomores Lydia Redman and Benjamin Winters, juniors Charlotte Brownlee, Peydn Jeffries, Isabella Wilson, and Sarah Woodall, and seniors Allie Brown, Elise McFarland, April Phillips, Emery Shores, and Elise Welch had art selected for inclusion at the University of Central Missouri (UCM) 2023 High School Competitive Art Exhibition. Included were pieces of photography, drawings, design/graphics, paintings, ceramics, and mixed media.
The selected artwork will be on display at the UCM Art Center from March 13 - 31.
###
Want to check out Summit Christian Academy firsthand?
Schedule a personalized look at our facility.
Sign up to Receive updates and event information from SCA.