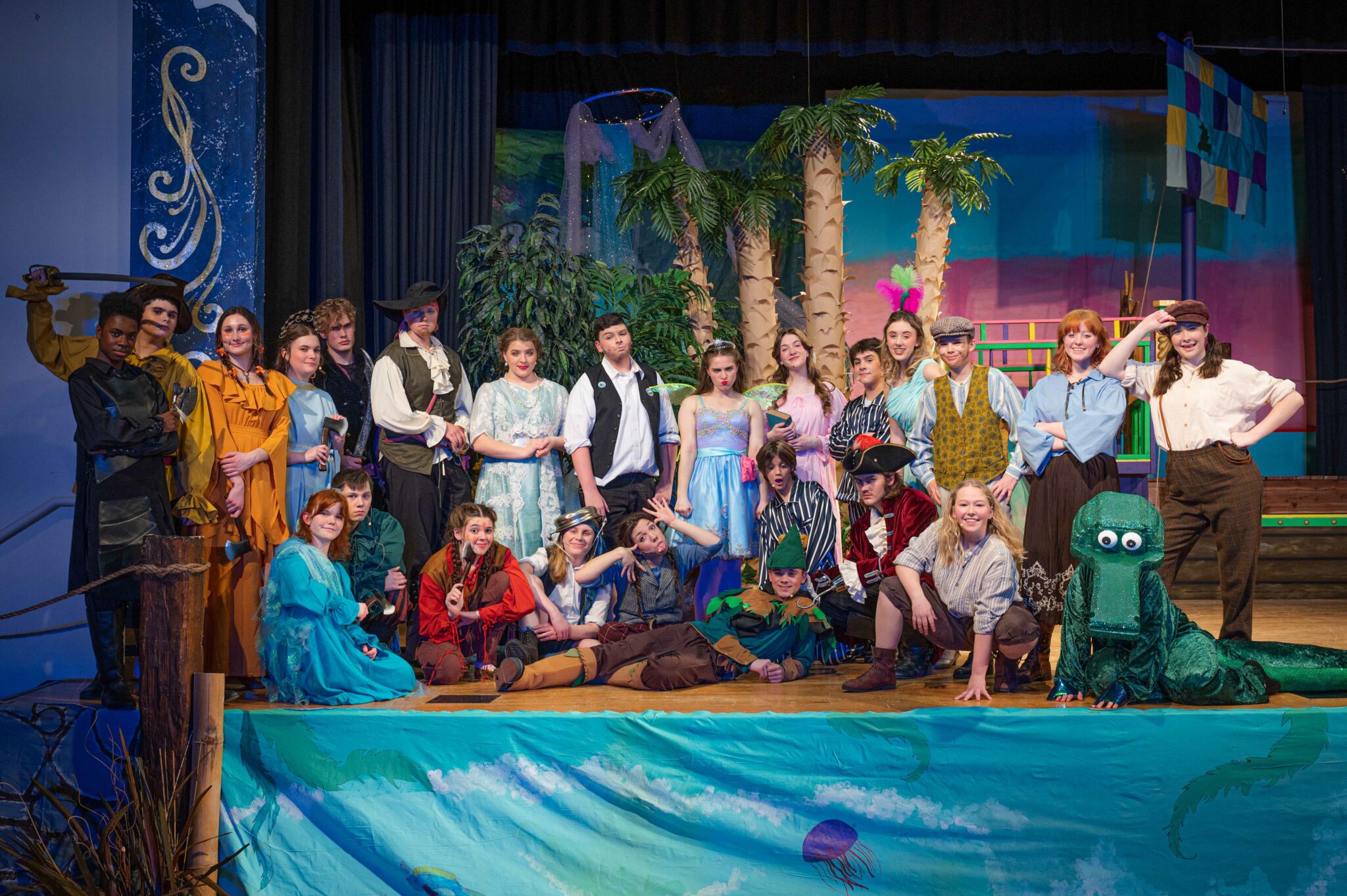 (Lee's Summit) – Summit Christian Academy (SCA) is pleased to announce that the SCA Theatre department has received seven nominations, with a total of ten actors recognized, for Cappies Awards.

Nominees include: Choreography Nominee junior Abbie Cook for Hello, Dolly;
Creativity Nominee junior Hannah Wyssmann for Peter Pan;
Ensemble in a Play Nominees of "The Lost Boys" (including seventh grade student Junius Yancik, freshman Addison Welch, and juniors Charlotte Brownlee, Ella Jones, Savannah Topping, and Abbie Cook) for Peter Pan;
Featured Actor in a Female Role in a Play Nominee sophomore Emma Coats for Peter Pan;
Comic Actor in a Female Role in a Play Nominee junior Charlotte Brownlee for Peter Pan;
Supporting Actor in a Female Role in a Play Nominee senior Olivia Truesdale for Peter Pan; and Lead Actor in a Female Role in a Play Nominee senior Shea Rider for Peter Pan.

The Kansas City Cappies is a student journalism organization that reviews local school theatrical productions all over the metropolitan area. The season culminates with a grand Gala event, with performances from the top ranked plays and musicals from the season and awards given for the best performers, technicians, and writers of the year. SCA Theatre is a member of the KC Cappies as well as the International Thespian Society.
Winners will be announced at the 21st annual Cappies Awards Gala on Saturday, May 27 at the historic Folly Theatre.
Summit Christian Academy (SCA) is an independent, non-denominational Christian school serving 1200 preschool-12th grade students from over 195 area churches with a college preparatory Christian education. Summit Christian Academy is fully accredited by the Association of Christian Schools International and the North Central Association and provides a college-preparatory program, along with a full range of extracurricular activities. The staff and faculty at Summit Christian Academy strive to inspire students to discover and achieve their God-given potential.
###
Want to check out Summit Christian Academy firsthand?
Schedule a personalized look at our facility.
Sign up to Receive updates and event information from SCA.