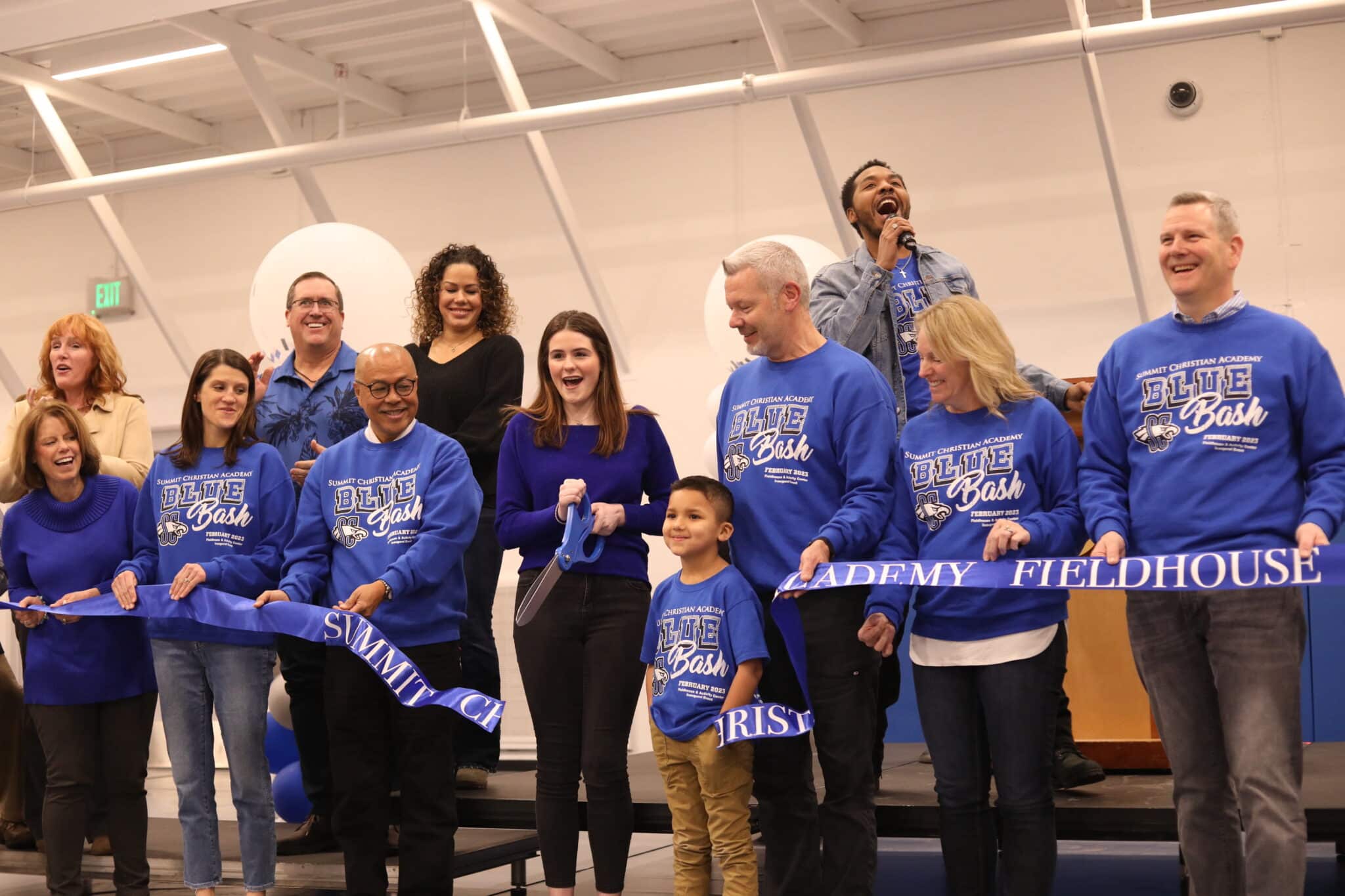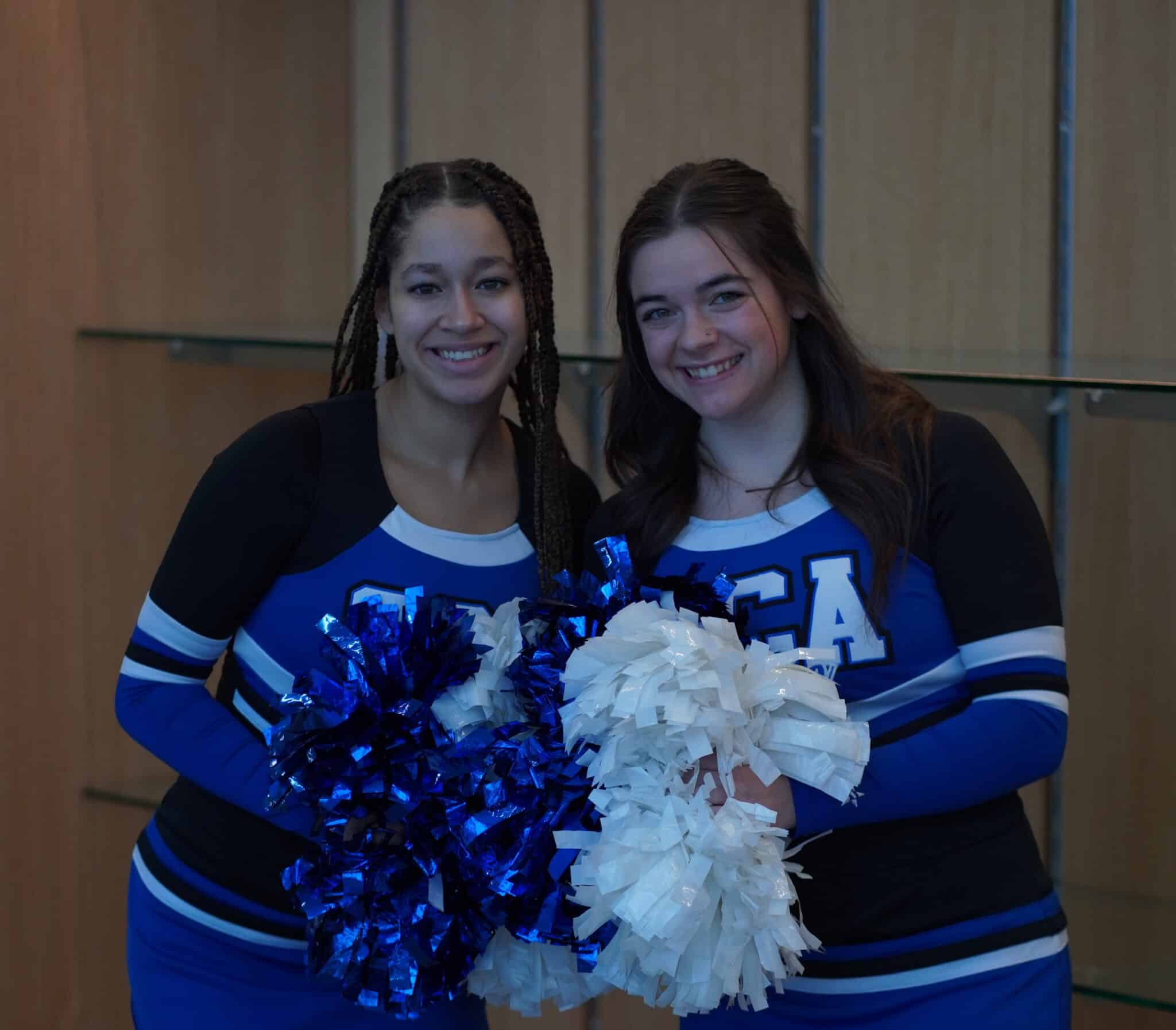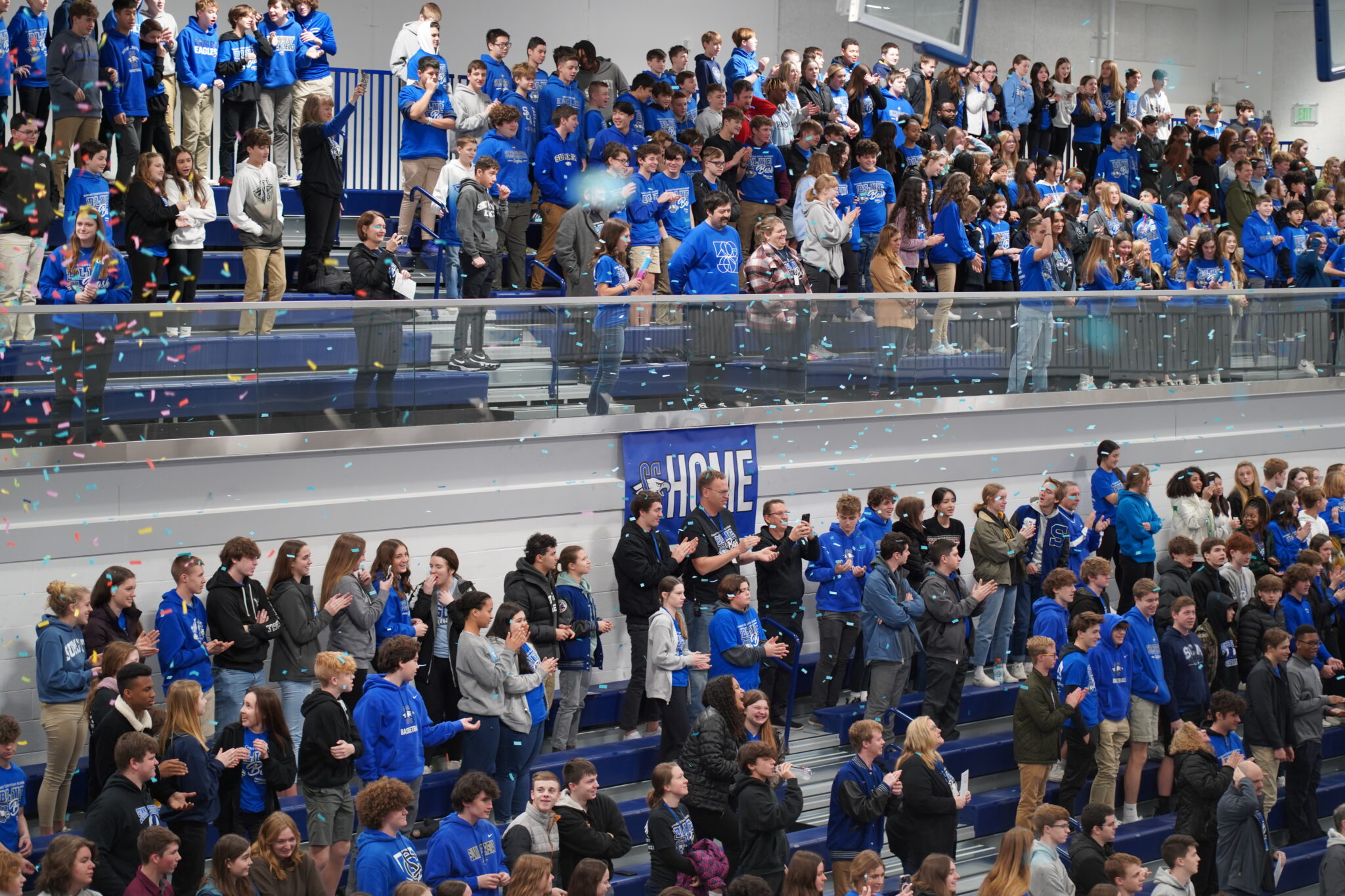 (Lee's Summit) – Summit Christian Academy (SCA) recently opened their new addition- the SCA Fieldhouse and Activity Center with a Ribbon Cutting and Prayer Dedication service. The Fieldhouse and Activity Center is 43,000 ft² and includes an official NCAA sized gymnasium that seats 1200, lockers rooms, a strength and conditioning room, a multipurpose room, a concession stand, restrooms and athletic offices.

The Grand Opening was celebrated by a Ribbon Cutting Ceremony on Thursday, February 9 with the entire SCA Kindergarten - 12th grade in attendance. Also attending the ceremony were SCA faculty, staff, parents, and donors. The program included a performance by the High School Concert Chorale, message by Journey Church International Pastor Christian Newsome, dedication prayers by SCA Head of School Chris Hahn and SCA Senior Drew Pierce, and the Ribbon Cutting Countdown was led by SCA 2010 Alumnus, SCA School Board Member, and Abundant Life Pastor Toshaun Avery. Following the ceremony, attendees were welcome to tour the building.
"We are excited about the building, but most excited about what will be built inside the building," shared SCA Head of School Chris Hahn. "Our mission and ministry platform has been expanded. This is a great place to see our children compete and perform. What a blessing to gather as the entire community of SCA in worship, prayer and celebration."
The Fieldhouse held its inaugural games at the "Blue Bash" on Tuesday, February 7 where the SCA Eagles swept all four games vs. the Barstow Knights and DeLaSalle Charter.
Since 1989, SCA has been inspiring students to achieve their God-given potential through excellent academics and Christian training in a compassionate environment. The Fieldhouse and Activity Center was completed on the school's 33rd school year and will allow for the entire SCA community of over 1200 early education - 12th grade students to gather together and provide students with increased athletic opportunities and enrichment activities.
Want to check out Summit Christian Academy firsthand?
Schedule a personalized look at our facility.
Sign up to Receive updates and event information from SCA.